Defamation Lawyers Brisbane
Has Defamation impacted you?
Has a defamatory publication in Brisbane occurred that you believe threatens your reputation? The effects of defamation on your reputation and business interests can be personally overwhelming and financially devastating.
Your job prospects, your relationships with others, your business' ability to trade and your own sense of self-worth can all be impacted by damage to your reputation. 
Defamation of your character is personal, and it is important to act fast to limit that damage.
We protect reputations like yours
Our defamation lawyers offer legal solutions that are designed to resolve matters quickly and effectively to limit and potentially reverse the personal and commercial damage caused by defamatory publications.
Are you eligible for a Defamation Claim in Queensland?
In addition to the above criteria, there are also strict time limits that apply. More information below.
Preparing a Concerns Notice
Letter detailing requests to resolve matter
Discussion with a Defamation Lawyer
Response to a Concerns Notice
A reply to a letter detailing requests to resolve matter
Discussion with a Defamation Lawyer
Publications refer to the number of instances that need to be examined for consideration of a defamation claim.
For concerns notices involving 4 or more publications, please contact our team to discuss further.
Defamation is the publication of matter which lowers a person's standing in society, or damages their reputation.
Defamatory material comes in many shapes and sizes, including social media posts and discussions, online reviews, blogs, youtube videos and comments, emails, and many more.
Defamation can also occur in more traditional media forms such as television and radio broadcasts, newspapers, magazines and more.
Over the past 20 years, the rise in popularity of social media, online publications and news, has meant that the scope and potential damage from defamatory publications has increased.
At Harris Defamation, we recognise that defamation is an ever changing area of law and we adopt practices to ensure we stay ahead of the curve.
Our lawyers can assist with a range of favourable outcomes. A simple retraction of the defamatory publication and an apology might be all that you want. However, if you or your business has suffered as a result of the publication, you may want to be financially compensated for that loss. Our team of dedicated defamation lawyers can assist in achieving the outcome you need for your Brisbane defamation matter.
Make a claim of Defamation in Brisbane
Sending a Concerns Notice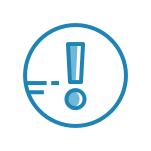 Filing an Injunction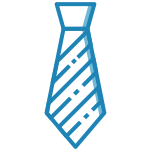 Legal Representation
It is good practice to start by sending a Concerns Notice to the other side. We can help you to draft the Concerns Notice outlining your complaint and consequent requests from the publisher. If the opposition does not come back with a suitable Offer to Make Amends, you can then commence legal proceedings. During negotiations or mediation, the matter may be settled. If not, then the Court will make a decision at trial.
Defend a claim of Defamation in Brisbane
Offer to Make Amends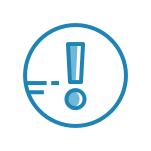 Filing an Injunction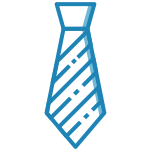 Legal Representation
If you have received a Concerns Notice, it means someone believes they have a claim against you for defamation. Our team at Harris Defamation can review your Concerns Notice and assist you in either making a suitable Offer to Make Amends, write back to the complainant strongly rejecting the allegations against you, or action a range of other legal options aimed to reduce, settle or resolve your case.
Sending a Concerns Notice
Sending a letter to the other side to detail requests to resolve the matter.
Replying to a letter that details the requests of the aggrieved party.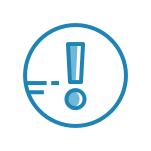 Filing an Injunction in Court
A temporary order from the court, preventing further publications.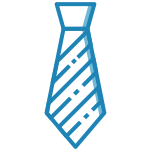 Representation in court if negotiations fail to reach an agreement.
Strict time limits apply in Australia
You have 12 months to act from when the publication occurs but only 28 days to respond to a Concerns Notice.
Legal action, relating to defamatory material in Australia, has a 12-month (one year) limitation period with respect to commencing legal proceedings in court.
This time limitation applies even if the aggrieved party is still waiting for a response to a Concerns Notice.
Once a Concerns Notice is sent out, the defendant has 28 days to respond with either an Offer to Make Amends or a request for Further Particulars. If the other side request for Further Particulars, you have 14 days to provide it.
It is important to act quickly to ensure your interests are sufficiently protected at all times.
At Harris Defamation, we are mindful that legal costs need to be cost-effective,  so we offer fixed-fee arrangements for preparing and responding to Concerns Notices, as well as up-front estimates on further legal action.
It is important to note that Concerns Notices will often include a request for the recipient to pay the aggrieved person's legal fees. Accordingly, if you are a complainant, your legal fees may potentially be paid by the one who published the defamatory material.
While the initial cost may seem high, if successful; you may not be out of pocket for legal fees.
Start a Defamation Claim
Fixed-fee arrangements
Preparing a Concerns Notice

Response to a Concerns Notice
We offer fixed-fee preparation of a Concerns Notice and replies to Concerns Notices.
When sending a Concerns Notice, one of your conditions to the person defaming you, may be their payment of your legal fees.
Based in Brisbane?
Dealing with Defamation?
Talk to us.
At Harris Defamation, we offer a no cost, obligation-free, initial consultation to determine the strength of your Brisbane Defamation matter.
Learn more about Defamation
Our team at Harris Defamation publish a range of publications to help you to understand defamation, defamation remedies and defences.