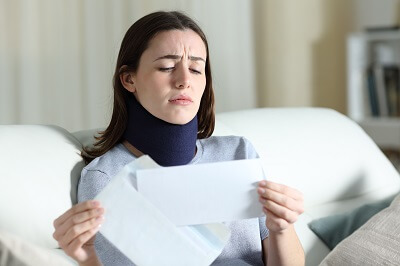 Discrimination or Defamation?
For a defamation claim to be successful, the Plaintiff needs to be sufficiently identified because the cause of action seeks to uphold the reputation of individuals, not groups of people. For example, if a group or organisation is defamed, members of that group or organisation cannot sue for defamation because they have not been singled out and identified.
There have been a number of cases where the Plaintiff as a member of a defamed group or organisation has attempted to sue for defamation and failed, even though the publication about the group or organisation was, in fact, defamatory[1]. However, if the defamed group or organisation is so small that an individual member may be identified then they are able to sue for defamation.
Cases
For example, in Le Fanu v Malcolmson[2], a newspaper article was published which alleged that factory owners in Ireland treated their workers poorly with excessive working hours and cruelty amounting to slavery. The newspaper article did not name any individual factory owner. The Plaintiffs in the case were a group of factory owners in Ireland. On appeal to the House of Lords, the Court held that although the article referred to a class of persons, if individuals can be identified by implication, then that individual or individuals are able to maintain an action for defamation.
In Healy v Askin[3], a different outcome resulted. In that case, the Plaintiff was an electoral candidate for the Labor Party for the seat of North Sydney in the May 1974 Federal election. The Plaintiff brought an action for defamation against the publisher of a television advertisement which claimed that the Australian Labor Party was a "disguised communist" organisation. The Court held that the advertisement was not capable of identifying the Plaintiff and was directed at the Labor Party as an entity rather than any particular individuals. The claim therefore failed.
Can you Sue for Discrimination and Defamation?
Although a publication may lead to a Plaintiff being able to sue for defamation and discrimination, if there has been racial discrimination then the appropriate cause of action is a breach of Section 18C of the Racial Discrimination Act 1975 (Cth) ("the Act"). Section 18C provides that it is unlawful to do an act in public which is "reasonably likely to offend, insult, humiliate or intimidate another person or group of people because of the race, colour, or national or ethnic origin of the other person, or some or all of the group of people".
In Eatock v Bolt (No 2) [4], Justice Bromberg recognised the similarities between an action for defamation and an action for racial discrimination as thus[5]:
"The protection of reputation through defamation law and the protection sought to be provided by s18C are both infused with the need to protect social standing and public esteem…Just as an adherence to the value of truth protects reputation, so too will it serve to protect the values which s18C seeks to foster."
Section 18D of the Act provides an exemption from the operation of section 18C in that publications made in good faith, for any genuine purpose in the public interest, and a fair and accurate report of a matter of public interest or a fair comment on a matter of public interest are not unlawful.
In Eatock-v-Bolt (No 2)[6], the Plaintiff brought a claim for breach of Section 18C of the Act as a result of two newspaper articles and two blog articles. In the articles, the writer essentially complained about fair skinned people with small amounts of Aboriginal blood identifying as Aboriginal in order to claim benefits. The Court held that the articles breached section 18C of the Act.
In Bropho v Human Rights and Equal Opportunity Commission[7], a complaint was made about a cartoon that appeared in the West Australian newspaper. The cartoon was entitled "Alas Poor Yagan". Yagan was an Aboriginal leader in the 1830s in Western Australia who had been arrested for killing a white settler, but he escaped. He was shot dead in 1833. Yagan's head was removed from his body and sent to England for display in a museum. A group of West Australian Aboriginals travelled to England to recover Yagan's head and return it to Western Australia. There was some controversy amongst Western Australian Aboriginals as to who had the appropriate cultural claims by descent to bring the head back for burial. The cartoon that appeared in the West Australian reflected on the mixed ancestry of some of the Aboriginals involved and implied that they were taking advantage of the public funding being made available for the trip to England to recover Yagan's head. It was held by the Human Rights and Equal Opportunity Commission that the cartoon fell within the exception provided by Section 18D of the Act and as such it was not unlawful.
In Prior v Queensland University of Technology[8], three non-Aboriginal students at Queensland University of Technology were refused use of a computer lab that had been set aside for use by Aboriginal students only. One of the students posted to a Facebook Group Page called "QUT Stalker Space" the comment: "Just got kicked out of the unsigned indigenous computer room. QUT stopping segregation with segregation…?" In response, another student posted: "I wonder where the white supremacists [sic] computer lab is…". The administration officer who asked the non-Aboriginal students to leave the computer lab brought an action against the student for his post to Facebook, alleging a breach of Section 18C of the Act. The proceedings were dismissed with the Court finding that there had been no breach of Section 18C.
Other Applicable Legislation
In addition to the Commonwealth Act providing protections against racial discrimination there is legislation in each State and Territory preventing discrimination. The legislation is as follows:
Anti-Discrimination Act 1991 (Qld)
Anti-Discrimination Act 1977 (NSW)
Equal Opportunity Act 1984 (SA)
Anti-Discrimination Act 1992 (NT)
Equal Opportunity Act 2010 (Vic)
Racial and Religious Tolerance Act 2001 (Vic)
Equal Opportunity Act 1984 (WA)
Discrimination Act 1991 (ACT)
Anti-Discrimination Act 1998 (Tas)
Each of the States' and Territories' legislation is different but by way of example, the Queensland Anti-Discrimination Act 1991 (Qld) prohibits discrimination on the basis of the following attributes:
Sex;
Relationship status;
Pregnancy;
Parental status;
Breastfeeding;
Age;
Race
Impairment;
Religious belief or religious activity;
Political belief or activity;
Trade union activity;
Lawful sexual activity;
Gender identity;
Sexuality;
Family responsibilities;
Association with, or relation to, a person identified on the basis of any of the above attributes.
For more information on a defamation claim, visit our Elements of Defamation article.